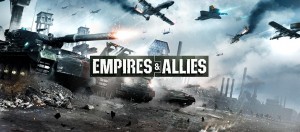 Aside: I'm going to try to blog here when I do research for stocks I'm investing in and in particular when I am sharing ideas with my mother. Explaining an investment to my mother and to the blog here are remarkably similar processes… so two birds with one stone and all.
Next up: Zynga (ZNGA).
Zynga makes games for mobile phones and tablets and also for sites like Facebook. They famously made their fortunes on the back of games like Farmville and Mafia Wars before going public. Since then, they have done a number of acquisitions and spent a bunch of money, but generally failed to create hits as big as Farmville was at the time. Their stock has tanked from $10/share at IPO to ~$2.85/share right now.
Sounds glum, so why am I bullish now? I'll try to bullet point the case here, dive into some of the numbers, and then post the risks.
The Case
1. Downside is limited by cash and assets.
At $2.85, Zynga's market cap is about $2.62 Billion. In 2014, they had about $1.8 B in shareholder equity, including about $1B in cash and equivalents and a $300m office. This puts a floor of about $2/share on the stock, with technical support at $2.50.
2. Revenue is turning around.
Revenue numbers were up year over year the past 3 quarters. Zynga is already set to post their first annual YoY gain in revenue since the IPO and a surprise this quarter topping $175m (which is above most estimates) would mean 4 quarters in a row of YoY revenue growth.
It appears that Zynga is turning the corner on revenues, and while up from all time lows, the stock price still seems to reflect a company that is shrinking and not growing.
3. Mobile games industry is still growing.
By one account, the mobile games market grew from $21.7B to $25 from 2013 to 2014. That 15% per year growth is going to be a nice tailwind for the mobile games market. So even though Zynga is not the only game in town, the pie is getting bigger.
Many traders are watching the iOS and Android store "top grossing" charts and trading parent companies as games move up and down the list. The position of games on this list is a great indicator of revenues for the parent companies, but it seems people are being harsh as games move down the list. A top 10 spot on the list today is worth as much as the top 1 spot a few years ago. And so Zynga with 2 top 20 games in Hit it Rich and Wizard of Oz Slots is making decent revenue despite sliding down the list a bit.
4. Games pipeline is strong.
Zynga released Empires and Allies this quarter, which has done well on the charts. It's recently jumped up the free downloads chart (as high as #1) while simultaneously sliding down the grossing charts. This is really odd, and some have accused Zynga of manipulating the free downloads charts. There have been bugs forcing people to reinstalls (probably not adding bugs on purpose) and Zynga has been advertising Empires and Allies on Twitter and other places, both of which would inflate download numbers.
Historically, Zynga has done much advertising promotion for their games. Instead they relied on their social integration to get gamers to bug their Facebook friends for virtual wood to build their farms. In my opinion, the fact that Zynga is starting to advertise Empires and Allies is more a sign that they believe they have a good pipeline to convert ads into real customers than a sign of desperation to inflate unimportant numbers.
Besides Empires and Allies, Zynga will be releasing a couple games from Natural Motion which they acquired last year: CSR2 Mobile Racing and Dawn of Titans. Both games are visually heads and shoulders above other mobile games and could be very popular as customers look for something to take advantage of the beefier tablets coming out.
5. Ad revenue should increase.
There is more demand for ads on mobile devices and game developers are getting better at integrating ads into their games in ways that are not intrusive and actually encourage users to watch video ads. In particular, users can watch video ads in Zynga slot games to earn money to spend on the slots. Similar features are being added to exiting Zynga games and will surely be included in all future games.
Ad revenues are not incorporated into iOS and Android "Top Grossing" and so can be missed by traders and investors focusing on those numbers.
Higher revenue from smarter ads means that Zynga can earn higher revenue even with lower daily active users.
6. Real Money Gaming could be huge.
Real money gaming hasn't taken off on mobile yet, but as regulations loosen up or companies get bolder things could start moving fast. Gambling via fantasy sports is a booming industry, which is an indicator of demand for fantasy sports but also for gambling.
Zynga is in a good position here with top casino games, the top free poker game, and lots of real money gaming patents.
Future Stock Price Estimates
The general thesis here is that revenues are turning around, existing cash cows and cash chickens will support current levels of revenue while new games and eventually real money games will support growth in revenue.
If Zynga can grow back to $1.2B/year in revenue and and make $360m/year on 30% gross margins, their stock price could be:
$4.02 based on 2x revenue + cash value ($3.7B Market Cap).
$6.03 based on 15 PE ($5.55B Market Cap)
Again, this would be based on the assumption that Zynga can double revenues and achieve a decent profit margin. Considering they've hit these revenue numbers before, it's not unreasonable to think a more mature Zynga might "get lucky" again.
It took Zynga 3 years to shrink from $1.2B/year revenue to $680m/year. If it takes 3 years to grow back to that level, the estimates prices above would represent total gains of 40% and 111% respectively, or annualized returns of 12% and 28% respectively.
Still, there are risks…
Risks
The main risk to this thesis is that existing Zynga games drop off in users and revenue while new games coming out fail to gain users.
Also there isn't a great explanation why Empires and Allies can have so many downloads without a similarly high placement on the top grossing lists. It could be that Zynga is wasting money advertising Empires and Allies without a proper return.
If the turn around in Zynga's revenue is not accompanied by a turn around in earnings this year, then they will continue to lose cash pushing the $2 price floor lower.
Summary
I have a position in Zynga shares averaged around $2.90 a share and added an amount equal to 50% of my old position recently in anticipation of Zynga beating Q2 revenue and earnings estimates in their August 8th earnings call.
If the earnings goes well, Zynga should climb to $3.50 or higher. If not, there could be a pull back with technical support at $2.50 and fundamental support at $2.00.