CNBC says Apple, Microsoft, Google look to move production away from China. That's not going to be easy.
Important note: For the past couple weeks, I have been using the NDAQ stock, which isn't the full Nasdaq composite, but it is a DIFFERENT Nasdaq stock. Here is the link to their webpage.

This is why in previous posts, the Nasdaq looks to be outperforming the other indices by a lot. This new chart, the real chart, is more inline with the other indices.
Nasdaq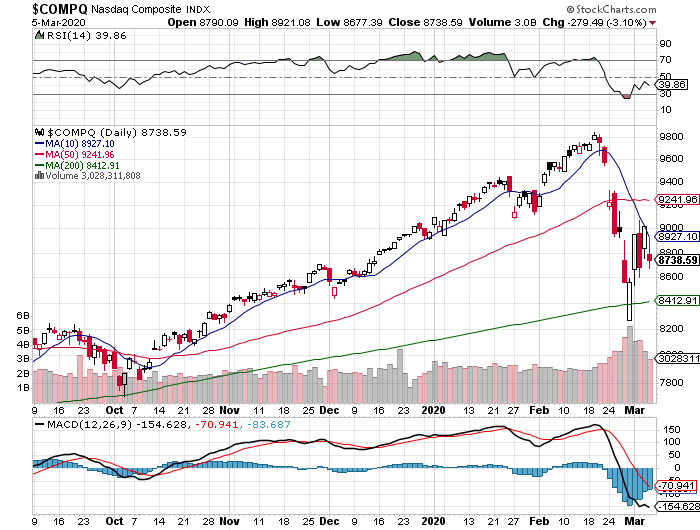 Long-term: Up
Intermediate: Down
Short-term: Down
S&P 500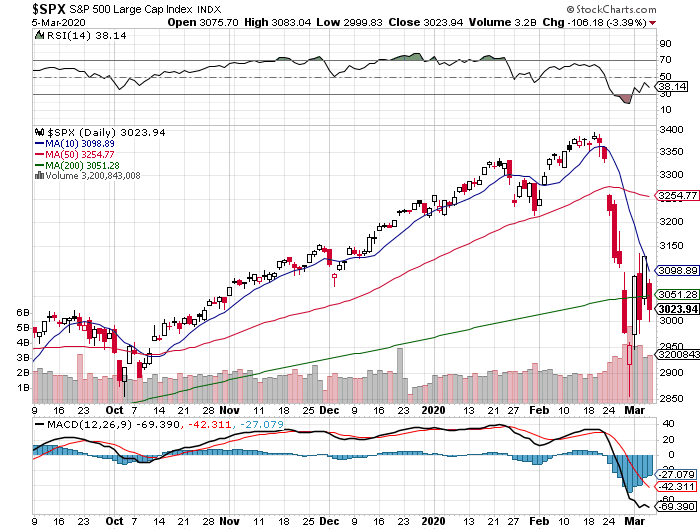 Long-term: Down
Intermediate: Down
Short-term: Down
Russell 2000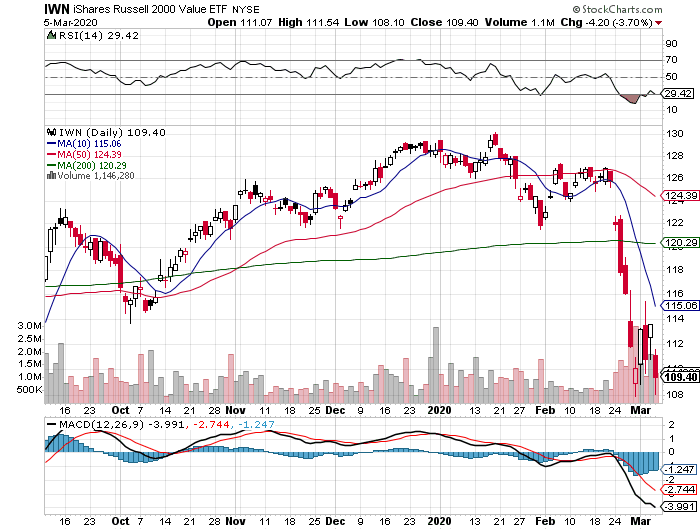 Long-term: Down
Intermediate: Down
Short-term: Down